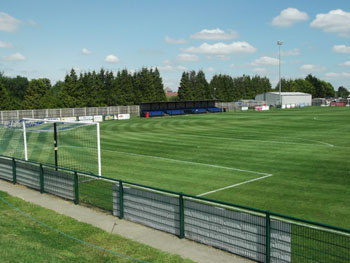 Creasey Park Stadium has now been the home of AFC Dunstable since season 2009-10. We first played out of Creasey Park when it was not the fantastic stadium it is now.
When Central Bedfordshire Council and The Football Foundation spent a tidy sum of money bringing it into the 21st century, we were invited as the FA Charter Standard Club into a tenancy with Dunstable Town FC to groundshare.
Moving to Creasey Park also gave the club the
opportunity to base all our youth teams on the community pitches.
Full postal address.
Creasey Park Stadium: Creasey Park Drive, Dunstable, LU6 1BB