May 2015 - Remarkable treble for the Reserves
AFC Dunstable Reserve Team made club history, as the first team to lift 3 trophies in one season, when they defeated the SSMFL South and East champions St Margaretsbury, 2-1 in the Championship play off final at Welwyn Garden City.
What is more amazing, is the players on view tonight, 9 of them were 19 years of age or under, with 3 sixteen year old's on the pitch. They also lost their influential skipper and leader Barry O'Brien on the hour and had to battle with 10 men for the last 20 minutes, when Olly Buckley picked up a 2nd yellow card but not sitting back on a 1-0 lead, still managed to increase their lead in that period.
The team received very encouraging plaudits from their opponents for their style of play and reported they fully deserved the win.
After beating Sun Sports in the semi final on Tuesday, the team were expecting a very tough encounter against the Hertfordshire outfit. They took the game to them and went ahead on 32 minutes with a Marcus Campbell goal. In the 2nd half they continued to cause the Bury back line problems and when down to 10 men, kept out any threats they had.
Glenn Thompson nearly made it 2-0 with 62 minutes gone when he curled his shot just wide of the goal, but he soon found the target 20 minutes later. Brayden Judge came so close to making it 3-0, when he smashed a strike against the post.
With time running out, St Margaretsbury pulled back a consolation deep into injury time but it was no more than that.
A delighted AFC manager Paul Axten said after the game " what a roller coaster ride this season has been. I cannot believe this very young side have competed with much more experienced and stronger teams in the last 2 games, but then again I can as they have great character. They are a credit to themselves and should be very proud. What is also exciting, is that there are many more young players coming through in our Under 16's and 18's and are chomping at the bit, to get into the senior side of the club" he continued " you have to understand, that St Margaretsbury had won 21 league games on the bounce before tonight stretching back to October. For this team to compete against that record is amazing and they deserve all the praise they get from many clubs we have faced this season"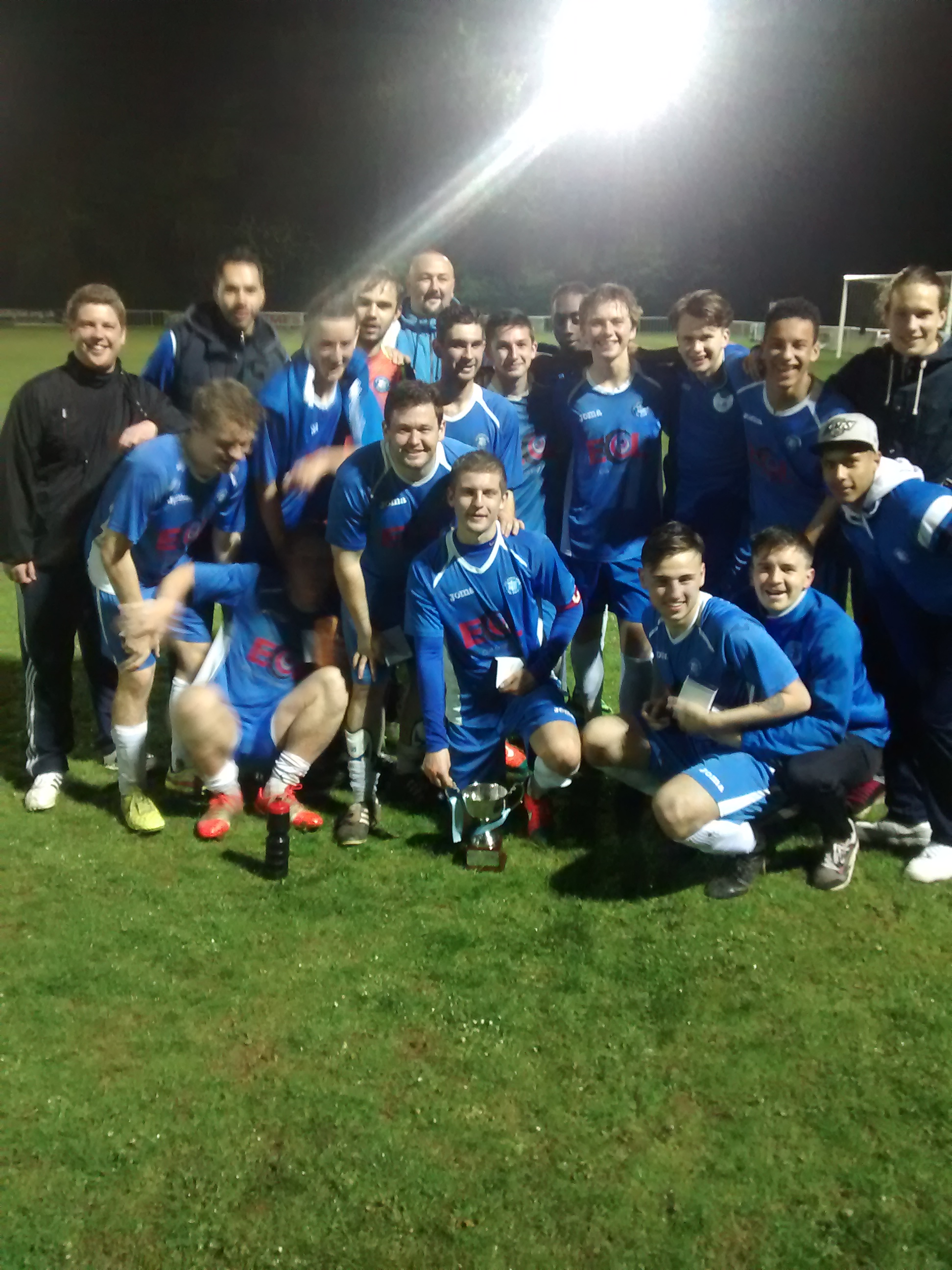 AFC Dunstable Reserves. Treble winners and history makers.