Aces National Tournament
The Pitchero Aces Nationals is a tournament held over 3 weekends at the end of June and the beginning of July in Nottingham. The 2017 tournament saw 296 teams invited to the Riverside Complex.
The competition, which is sanctioned by the Football Association, is by invite only and attract the best at youth level nationally.
Teams that are invited, do not represent their clubs, but the town of their origin. So 2017 saw AFC Dunstable receive invites for 3 teams to represent Dunstable. There were our Under 15 and Under 16 boys teams along with our Under 17 girls team. So to receive invites is an honour alone and this would have been the 3rd year in a row AFC have represented the town.
On Sunday 25th June, our girls team were in a group with Hull, Coventry, Norwich, Oxford, Nottingham and Washington. They progressed out of their group to play Bristol in the Quarter Finals, which they won 1-0. In the semi finals they went down to the eventual winners Norwich, having drew 0-0 with them in the group stage.
On Saturday 1st July, our Under 15's started their competition. They romped through their group unbeaten, beating Blackburn and Tamworth. They drew with West Leicester and Witney to top the group. Moving into the last 16 full of confidence, they succumb to Leicester 2-0.
The following day it was our Under 16's turn. Again, we had a team that was successful at qualifying from their group which included Croydon, Derby, Northumberland and Coventry. Moving into the last 16, they faced and defeated Newcastle 2-1.
Next up was Stockton in the Quarter Finals. Playing out a 1-1 draw, the team from the North East went through 5-4 on penalties.
So, as AFC Dunstable were the only club to be invited over the 3 weekends to represent Dunstable again, it is with great pride we have the opportunity to do so.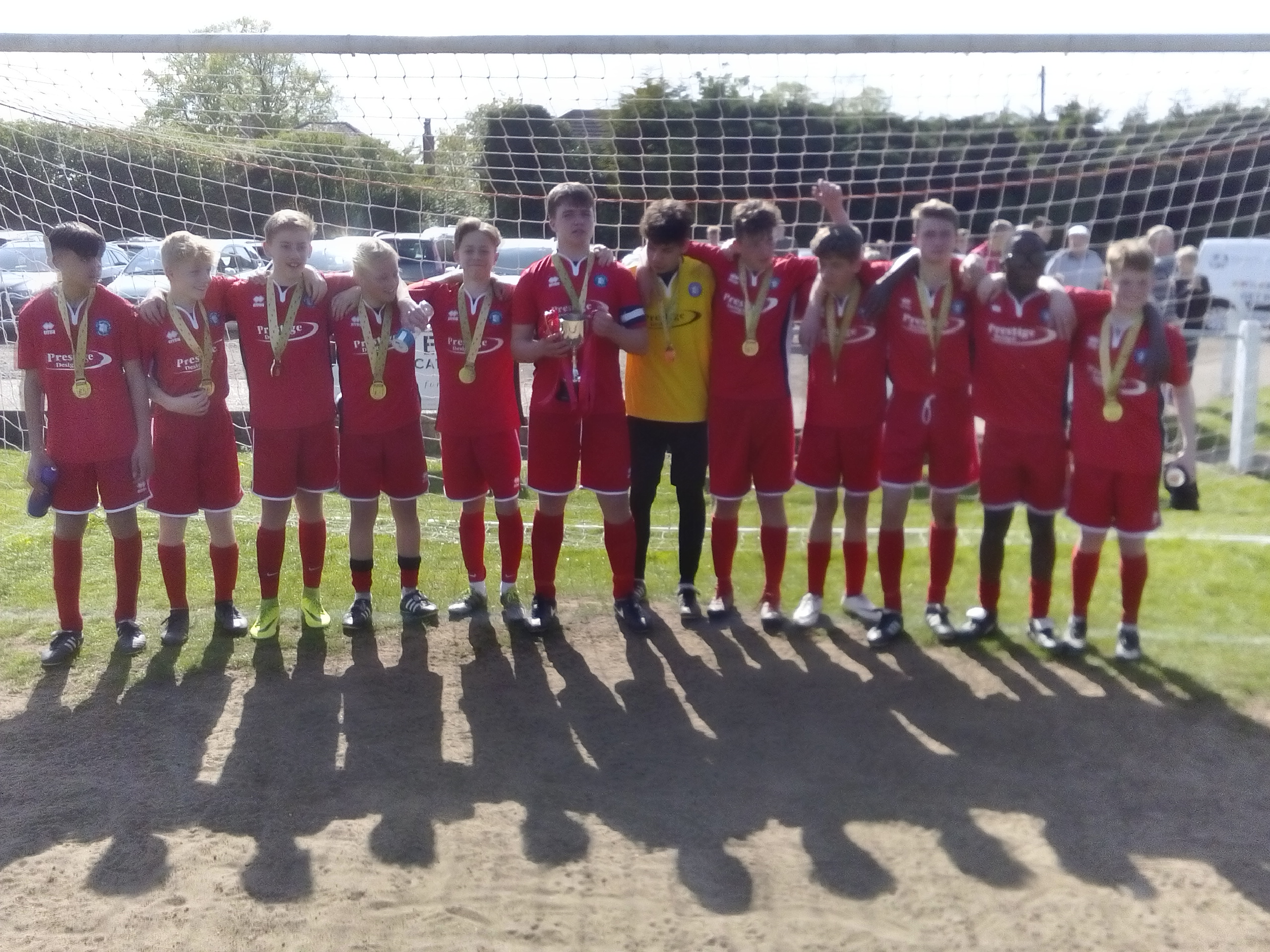 AFC Dunstable Under 15's                                                AFC Dunstable Under 17 Girls