THE DAVID PREECE TROPHY
Saturday 21st July
AFC Dunstable 1 Luton Town 7
In the inaugural playing for the David Preece Memorial Trophy, the Hatters blitzed the first half as they hit 6 without reply. In front of a crowd of 1109, AFC saw the management team test out some new faces with Michael Moss and Steve Hawes. Luton fielded a very strong side in the 1st half and it showed when they took the lead after only 2 minutes through skipper Greg Taylor. It was soon 2-0 when local boy Adam Watkins fired home. The goals kept coming as AFC saw the possibilty of conceding double figures. Further goals from Andre Gray (2), Alex Lawless and Dan Walker completed the rout in the 1st half.
Luton made some changes in the 2nd half and probably took their foot off the gas and AFC slowly started to compete a bit better. A big cheer went up for AFC when BJ Christie pulled a goal back on 50 minutes. Was it time to change the orange ribbons on the trrophy to blue, sadly no, as Stuart Fleetwood made it 7. The rest of the game was played out as AFC were thankful they drew the 2nd half 1-1. The gulf of 4 steps in the national league system was on full view today but AFC would not have had it any other way and thankyou to Paul Buckle for bringing over a strong team for the game.
The match was sponsored by Priority Print and AFC Dunstable thank their MD Andy Lomas. AFC also hope that the directors of Luton enjoyed their day. The players of Luton signed a ball and it was presented to Andy below.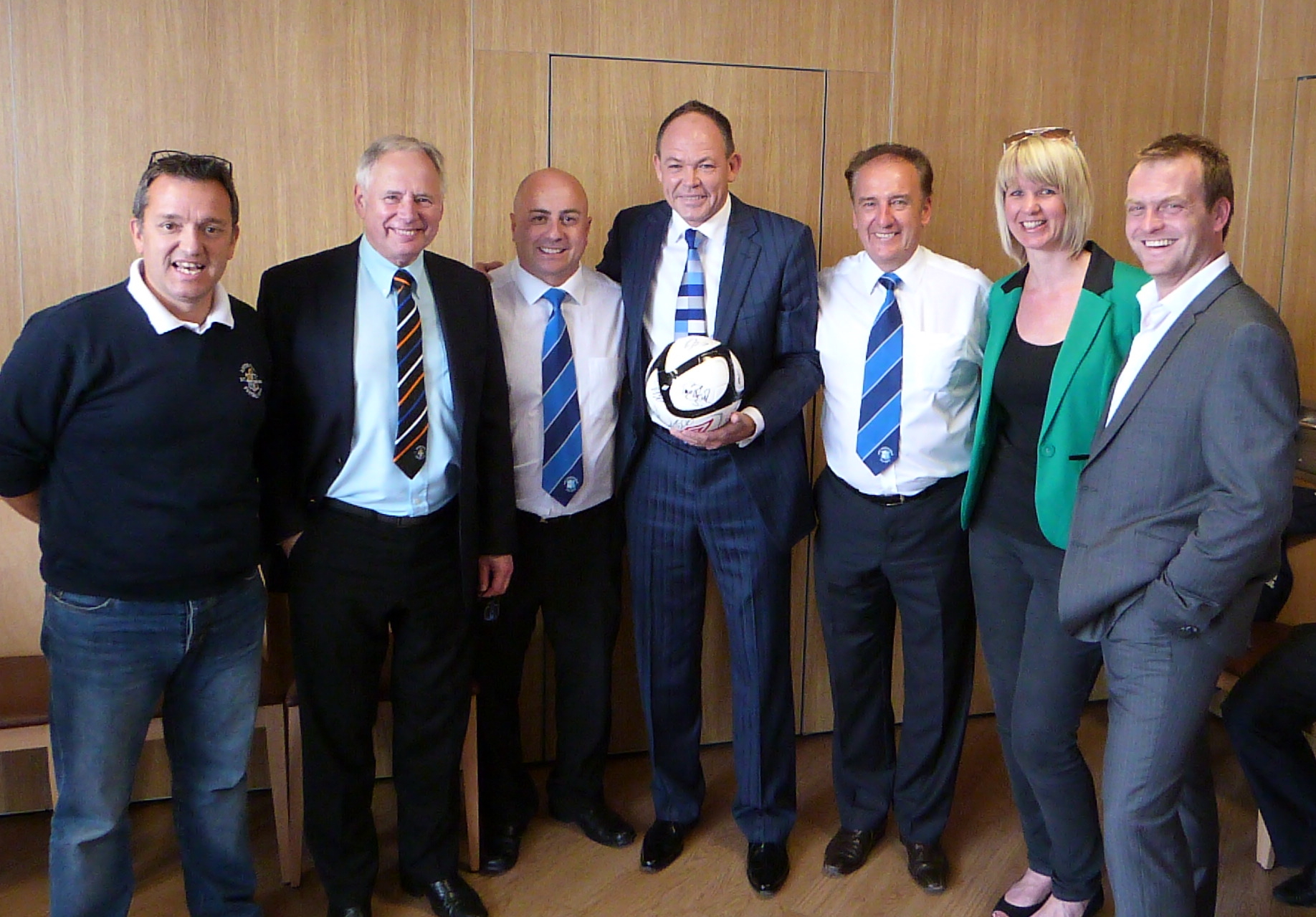 Left to right: Gary Sweet (LTFC Director): Nick Owen (LTFC Chairman): Simon Bullard (AFCD Chairman): Andy Lomas (Sponsor): David Lawlor (AFCD Vice Chairman): Phillipa Titmuss & Stuart Moodie (Sponsors guests)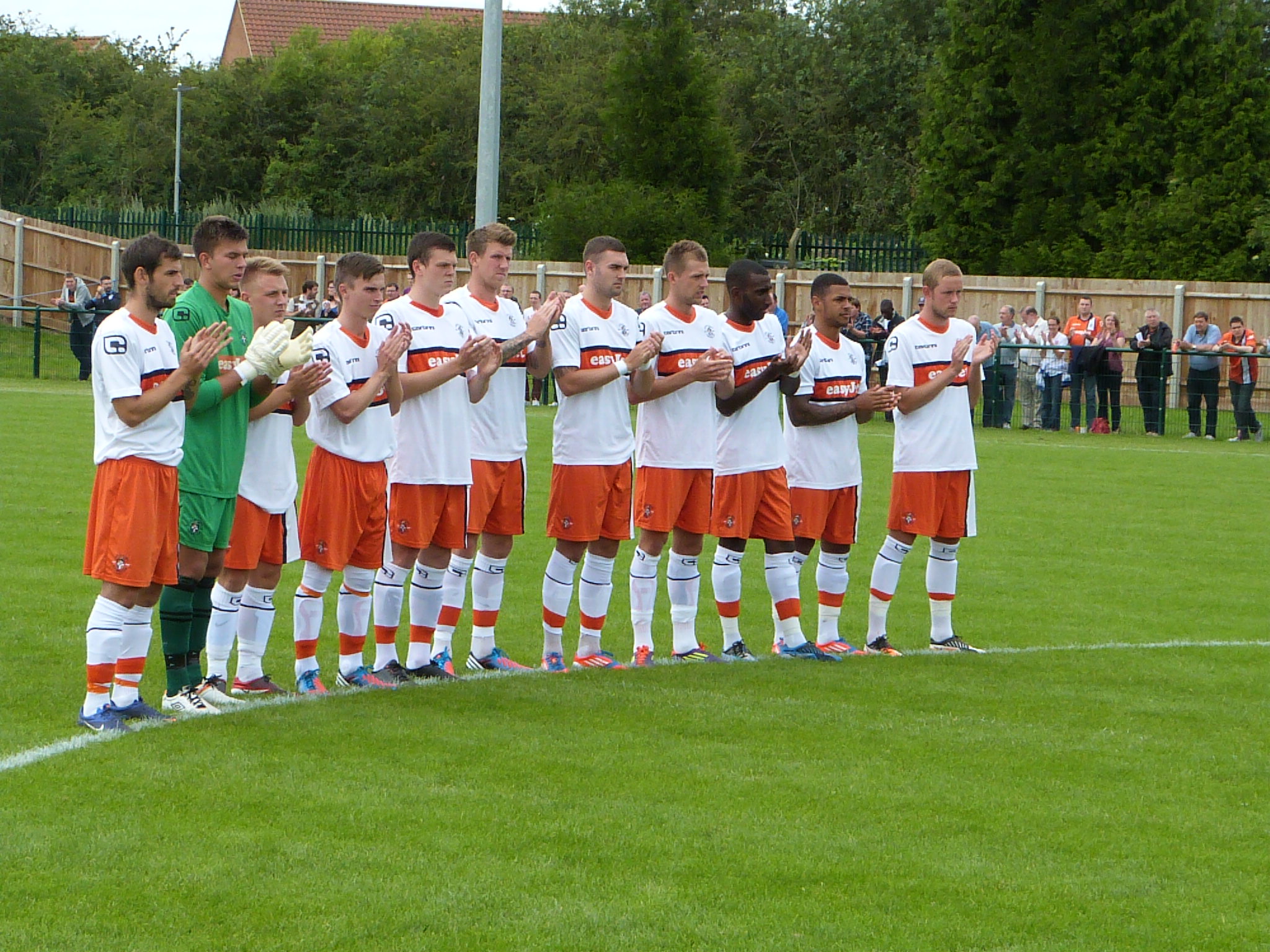 Minutes applause for David Preece from Luton Town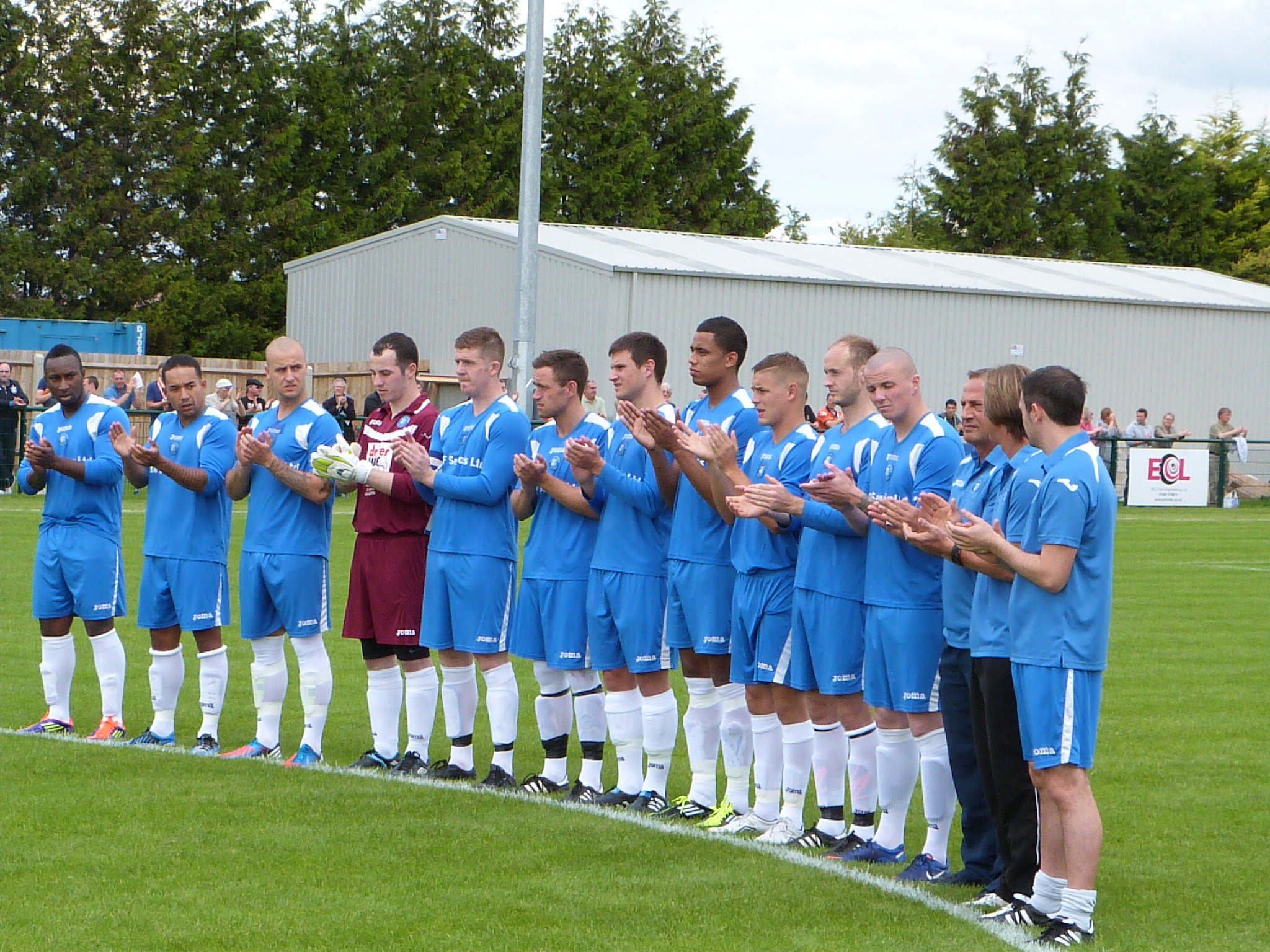 AFC Dunstable join in applause
Andy Lomas presents the Trophy to Greg Taylor
2014, Jun, 30

2014, May, 12

2014, Jan, 24

2014, Jan, 11

2013, Dec, 24

2013, Dec, 02

2013, Nov, 08

2013, Sep, 15

2013, Jul, 21

2013, Jun, 21

2013, Jun, 14

2013, Jun, 12

2012, Jul, 22

2012, Jul, 18

2012, Jul, 11

2012, Jun, 23

2012, Jun, 17

2012, May, 14

2012, Jan, 08